Undercover naked security guards have been deployed following reports of hanky panky in a gym sauna.
Staff at Parkbad fitness centre in Linz, Austria, had had enough of people getting too steamy in the steam room, according to the Heute newspaper.
This apparently led them to hire enforcement officers to sit inside the heated rooms so they could catch culprits in the act.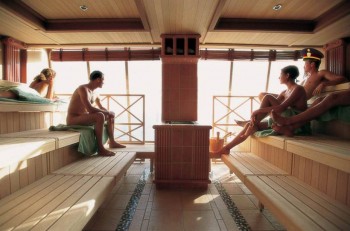 Naturally, these security guards had to be naked because of the unspoken rule in Austria you should be in the buff while in the sauna.