How great is this?  Last year Urban X Award show owner Alexander DeVoe tweeted some rather derogatory things about Greg Lansky's Blacked.com.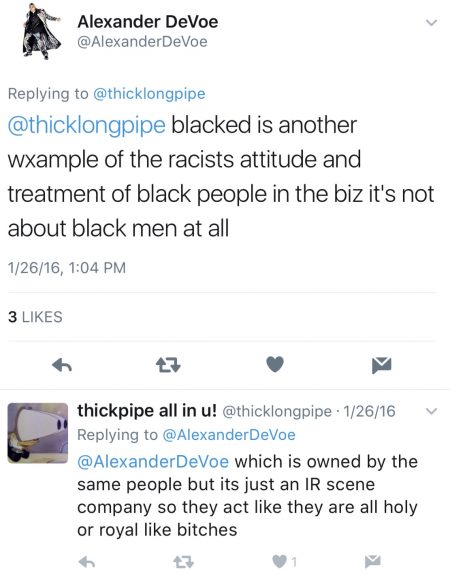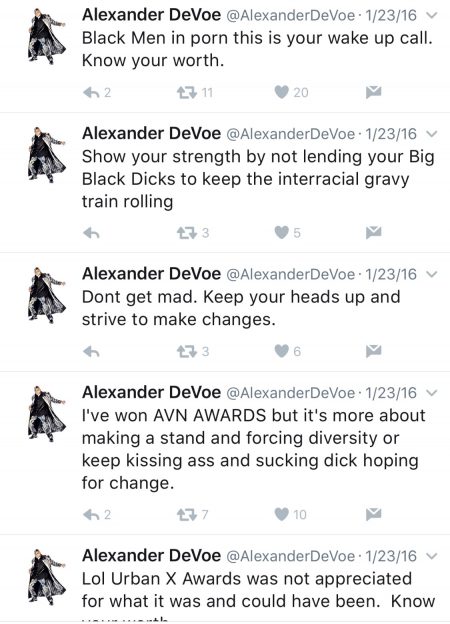 How quickly things change once the money starts getting tossed around….
Urban X, the 'Urban' award show that will nominate black performers who don't fuck other black performers, shit on black performers who don't agree with them, and take money from people they view as racist.
Sounds legit.