LOS ANGELES – (May 14, 2015) – Vivid Entertainment, the world's leading adult film company, will release Courtney Uncovered: The Courtney Stodden Sex Tape  starring famous blonde bombshell and reality TV star Courtney Stodden™ today, Thursday, May 14, on vivid.com.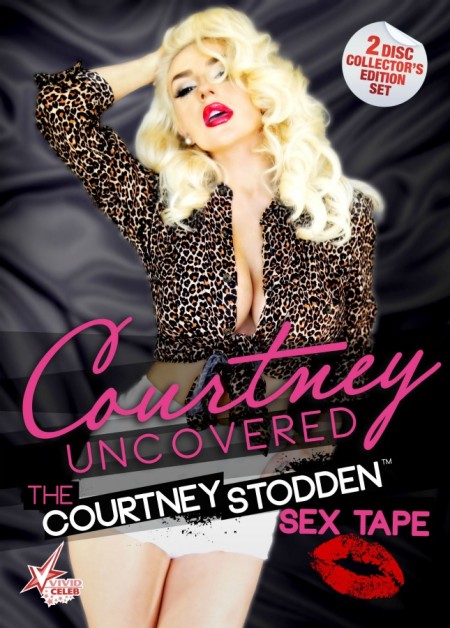 Courtney started her career as a beauty pageant queen and then went into modeling. She first made headlines at age 16, when she married The Green Mile actor Doug Hutchison, who was then 51. The marriage was controversial and attracted considerable media attention to the starlet.   Courtney went on to appear in several television shows such as E! Entertainment's True Hollywood Stories, Hello Ross, Comedy Central's Tosh.0, Channel 5's Celebrity Big Brother U.K.  as well as star in her own web series Courtney Naturally, produced by World of Wonder – the team behind Logo's hit series Ru Paul's Drag Race.
Courtney Uncovered is an intimate self pleasure video that Courtney made exclusively for her private use and was never intended to be seen by the public. But, a now ex-friend stole the original DVD, made a copy and offered it for sale to Steven Hirsch, head of Vivid Entertainment.  "As soon as I saw the footage, I wanted to buy it," said Hirsch. "This movie definitely raises the bar as we watch Courtney reaching an unbelievable climax."
Courtney was upset when she learned that her video had been copied and exploited. She instructed her attorney to send a cease and desist letter to Hirsch, who offered to give the tape back to her. He also pointed out that, according to the third party who gave him the tape, other copies had been made and could possibly surface on the internet whether Courtney liked it or not.  Hirsch couldn't control that. He offered Courtney $1-million for the movie, which she initially rejected saying "I don't need the $1-million."  Upon further reflection, however, given the circumstances, she decided to accept the offer and said she would give the money away to charity.
Courtney Uncovered is the latest addition to Vivid's celebrity sex tape movies which includes such stars as Kim Kardashian, Pamela Anderson, Kendra Wilkinson and many others.  All of the movies are available for viewing on vivid.com.
About Vivid Entertainment: Founded in 1984, vertically integrated Vivid Entertainment, known as the leading source for quality adult film entertainment, has created wide brand-name awareness through its films, innovative marketing and licensing programs.  Vivid-branded products range from condoms to vodka to apparel to gentlemen's clubs.  Vivid's movies are seen online, in DVD, VOD and on VividTV worldwide.  Its Vivid-Celeb imprint made "celebrity sex tape" a household word and helped launch the Kardashian phenomenon in the process.  Vivid is the most awarded studio in the history of the industry.  Vivid Radio—Vivid's 24/7 radio channel—is available on vividradio.com on the SiriusXM app.  For more on Vivid visit twitter.com/VividCorp or facebook.com/Vivid.