A photographer has sparked outrage in China after he took photos of a naked model in the country's Forbidden City in Beijing and posted them online.
Photographer Wang Dong took the pictures at the former imperial palace in Beijing while tourists roamed the Palace Museum, before posting them onto Chinese social networking site Sina Weibo and other blogging sites.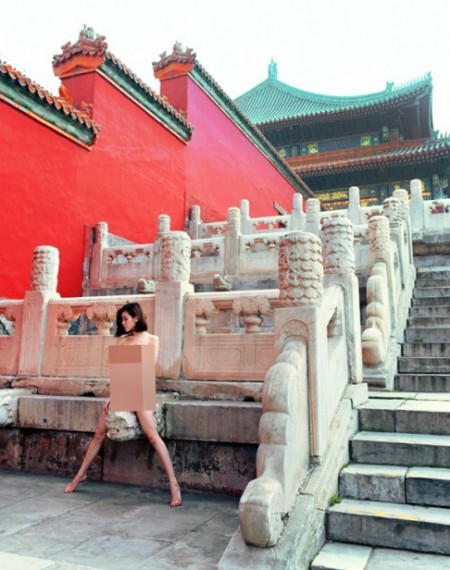 One of the images showed a naked woman straddling the head of a hornless dragon statue at the foot of the steps of the palace, while another showed a woman leaning onto an ancient wall with the underneath of her skirt exposed while tourists stood in the background. He told The Beijing News that "I was only doing my work and did not affect anyone," the South China Morning Post reported.