This is pure fucking gold.  Bobbi, who's been going off on twitter for the last 18 months, tweeted she had connections to not only Nj Governor Chris Christie, but "the" Senator and Congressmen.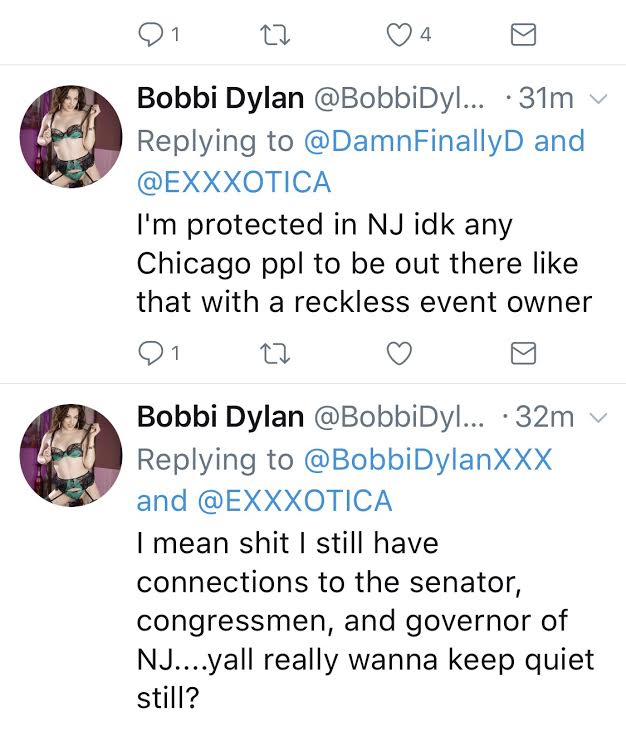 There are so many great things about this tweet, like the fact that there is more then one Senator and Congressmen. Bobbi is what the Chinese call "El Stupido".
Bobbi is basically threatening EXXXotica owner with elected officials from NJ, including Gov Chris Christie.
I think maybe Bobbi bought the wrong shrooms yesterday, she's obviously hallucinating. But wait TRPWL, Bobbi can prove it:
Holy fucking shit..  Next thing your gonna tell me is you also know a Prince from Nigeria.
Look Bobbi, I know Vice President Pence: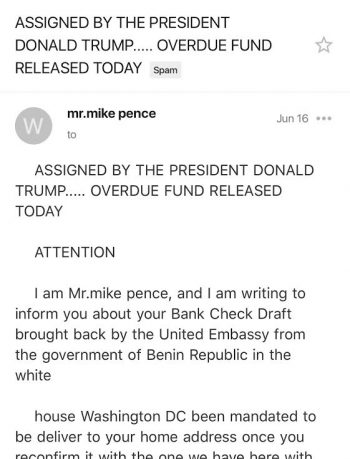 Once, like 12 years ago, my daughter said she was friends with Betty White. I asked her, how?  she said on MySpace and pulled up her friends list.. Not only was she friends with Betty White, but also one of the characters from Lord of the rings.  I guess, in theory, if Tom says your friends with Betty White, then it must be true…
I'll try and explain this in a way that's not offensive, campaigns pay hundreds of thousands of dollars to data mining companies, those companies 'mine data'. See how it works Bobbi, email addressees and phone numbers are gathered and people are contacted.
Maybe you, one night when not doing any drugs, signed up for a mailing list, that list could of been connected to a campaign and boom, you, like thousands of others, are now BFFs with "the Senator"  LOL
Something tells me Bobbi won't need any security at Exxxxotica this year