Prostitution may be legal in Switzerland, but Zurich still wants to keep it off the streets.
In a bid to monitor the sex trade in the capital, the government opened Zurich's first sex drive-in Thursday, the Agence France-Presse reports. The partially enclosed booth, located in an industrial part of the city, is one of nine that will be officially unveiled during a ceremony on Aug. 26.
Zurich first revealed its intention to open the "sex boxes in November after residents approved the plan in a referendum vote. The city diverted 2.1 million Swiss francs (more than $2.2 million) to the project.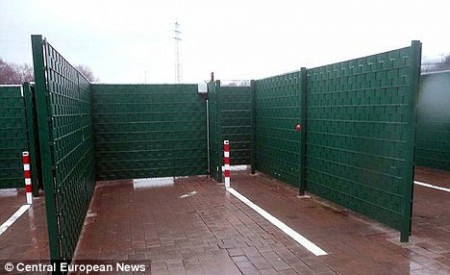 Similar to a car wash, drivers must first pass a checkpoint, where they will negotiate the rate, before proceeding to one of the nine booths for some private time. Each sex drive-in is equipped with an alarm so workers can immediately notify authorities in case of emergency. Security guards and social workers will also be on hand.
The sex stalls are expected to be open daily from 7 p.m. to 5 a.m. Women working at the drive-in will be required to pay for a permit and medical insurance, along with a nightly tax fee of five Swiss francs (about $5).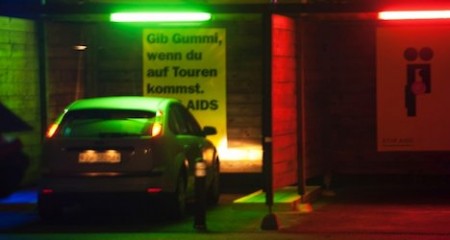 The set-up is part of an ongoing effort to regulate prostitution in the country. Last July, for example, the Swiss government amended its criminal code to make it illegal to pay a 16 or 17-year-old for sex.
"The big difference is that until now prostitution has been in the public space," Michael Herzig of Zurich's social welfare department told Swiss Radio last year, according to The Telegraph. "Now we are going to change this, move it from the street to a private space in an old industrial area, which belongs to the city. This gives us the possibility to define the rules of prostitution in this area."