It is already the UK's biggest selling book and the most talked-about novel of the year.

But now it is attracting an even bigger audience – pensioners with bad eyesight who are keen to have the erotic novel read to them out loud.

An eyesight charity said today it has been inundated with requests for audio versions of the hit book 50 Shades of Grey.
Calibre Audio Library in Aylesbury, Buckinghamshire, has received hundreds of calls about the trilogy – with the majority coming from women aged over 70, desperate to delve into the steamy novels.
Bosses at the charity, which provides audio books for people who are unable to read a normal print book, has had to order in extra copies to meet huge demand.
The books will be available on MP3, CD and USB memory sticks from the Contemporary Fiction section of the library.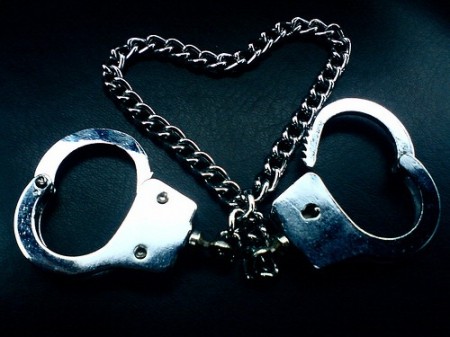 Christine Ronaldson, Head of Literature and Audio Book Production, said despite their age her readers enjoy 'a bit of spice'.
She said: 'As a library with 8,500 audio books covering over 60 categories from fiction to non-fiction, we have to respond to what our members want to read.
'Our decision to add this popular series reflects this.
'We believe that people who are visually impaired should have the same access to books as sighted people.
'Our members can choose not to receive X- rated books, but many others like a story with a bit of spice.'
The charity supplies thousands of books to people with poor eye-sight across the country using a nationwide postal service.