Last week I was trolling the IEAU timeline while dropping a duece.. Why you ask? Well I had already read my latest issue of  'In Fisherman" cover to cover.
I noticed this tweet: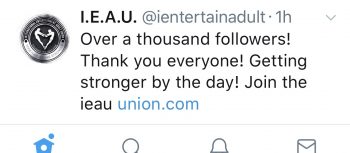 But when I looked at the follow count, the IEAU Twitter had like 1200.
I found it odd but didn't think twice about is as union founder Phyllisha Ann is usually so strung out she may not have any clue when she actually hit 1000. It's not like the time she hit the meth pipe for the 1000th time and a huge meth celebration.
Later, my scam union senses told me to go back and look at her follows and when I did, I saw this: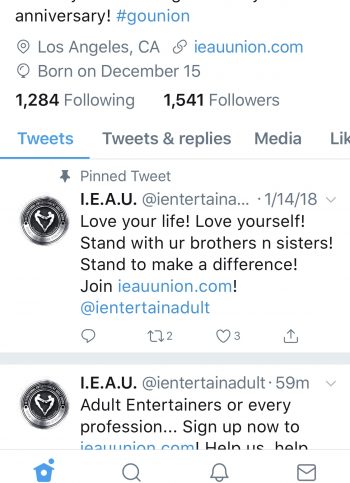 What the fuck, since her 1000 follow tweet the IEAU twitter account has gained 600 follows. In like 7 hours…
And the follows kept growing: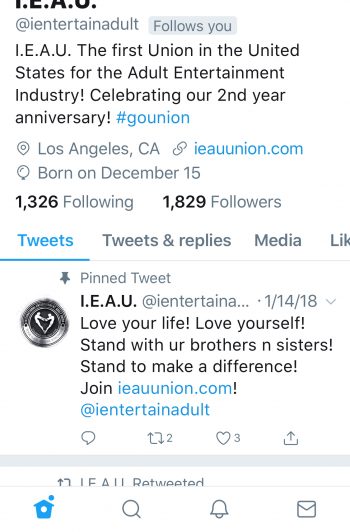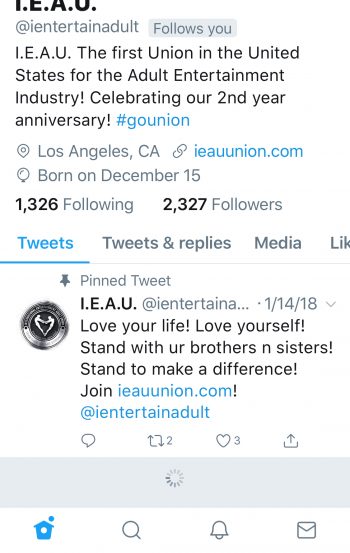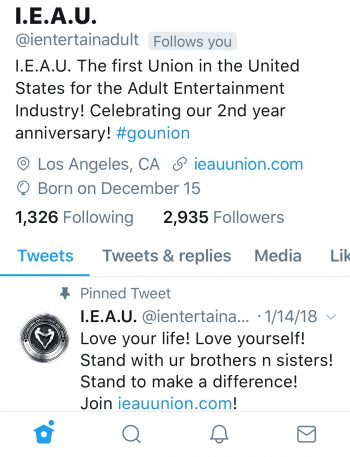 So not only is the Union using money collected from performers to BUY twitter follows, Union founder Phyllisha Ann thinks every one of her legit porn followers is a dumb fuck:
This dumb fucking drug addict is tweeting about getting 1000 follows in day.. Porn chicks who post naked pics of themselves all day long dont get 1000 follows in a day.
Scam union, you had that account for almost 2 years, it sat dormant for months, and all of the sudden you want the world to think you got 1000 follows IN A DAY?
So union dues will not only pay for  Phyllisha Ann bills, but twitter follows as well