Tongue Tied: Child star turned pop star sex symbol Miley Cyrus can now add "porn film festival official selection" to her résumé.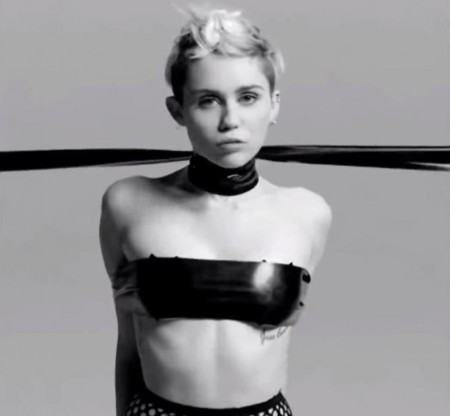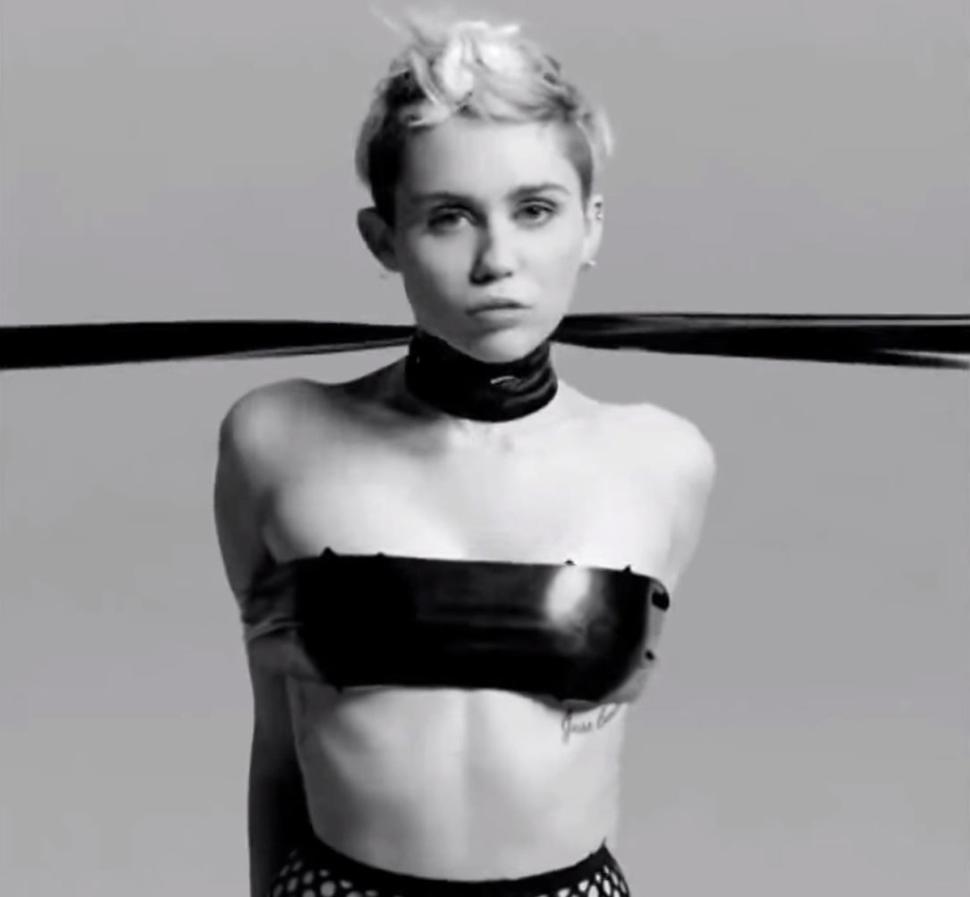 The singer's bondage-themed short film Tongue Tied is set to appear in the first ever NYC Porn Film Festival, which takes place February ­27 through March 1, 2015.
The short, on which she collaborated with artist Quentin Jones, was often shown during her "Bangerz" tour, and made its debut in May.
Festival-goers will be treated to an extended cut which runs longer than the version currently available online.
According to the festival's website
"Miley Cyrus wears that bondage lightly. And literally. She stretches the definition of kink, making it pop. On stage, riding a giant hot dog, she grins like the girl who yells loudest in the "penis!" game. She could stop, actually, if she wanted to… but she won't. She wears her latex like she's dressing up as herself for Halloween: "I'm a Sexy Miley Cyrus! What are you?" – Sarah Nicole Prickette, Editor of ADULT magazine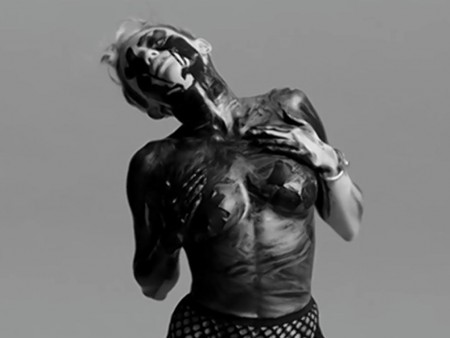 The NYC Porn Film Festival says it "is committed to bringing the best and most diverse body of work to New York City as a platform for both established and emerging talent. We aim to give credit to adult film as a significant and socially/culturally relevant art form."
The festival will present how emerging, hip, tech savvy producers engage their audiences through these new technologies, as well as, showcase innovative ways of working in porn.
The festival runs February ­27 through March 1, at Secret Project Robot an experimental art gallery in Bushwick Brooklyn, NY.