Parents, here's another reason to keep those lovemaking noises down to a minimum: Your teen might call the cops on you.
A 15-year-old Florida girl did exactly that after she awoke to sounds of her 35-year-old mother having sex on Jan. 19, according to a police report obtained by the Smoking Gun.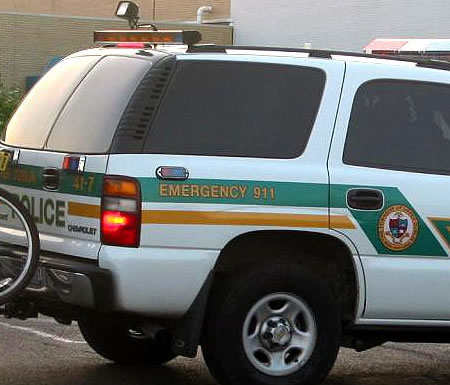 No, this wasn't some embarrassing mix-up; the girl knew exactly what her mom was up to and told police she felt disrespected by her actions.
The teen reportedly asked police to take her to a local shelter but later changed her mind.
According to the police report, the mother said "she didn't intend to wake her daughter up."
Getting caught in the act is surely awkward, but knowing how to approach the uncomfortable topic with children can help parents better prepare for such unfortunate incidents.
Dr. G, a clinical associate professor and HuffPost blogger, says parents should consider just telling the truth.
After her son questioned the noises coming from her bedroom, Dr. G said she sat him down and explained what he overheard.
And he took the news pretty well, replying with a simple, "Oh. I'm glad you're OK."
So today's lesson, as Dr. G explains in her blog, is: "Lock the door. Be quiet. And consider telling the truth if you get 'caught.'"
Oh, and definitely hope your kid doesn't call the cops.
From Huffington Post Weird News