Exxxotica's always provide  some fantastic drama.  OD's, fights, and all kinds of TRPWL-worthy stuff can be found when you purchase a 3 day Exxxotica pass.
This past weekend, performer Holly Hendrix showed up to Jersey with no hotel reservations.
Luckily for her, James "I've been known to have anal with the ladies" Bartholet offered up his room. Ahh, he's so sweet. Sniff sniff.
The only problem with that was Misty Stone.
Misty was also staying in the room with James "That's not my cocaine" Bartholet and she wasn't to keen on Miss Hendrix sharing a room with them
This lead to a knock down drag out argument that some say lead to James "Fuck me and I'll cast you in a mainstream movie that won't come out"  Bartholet throwing Misty out.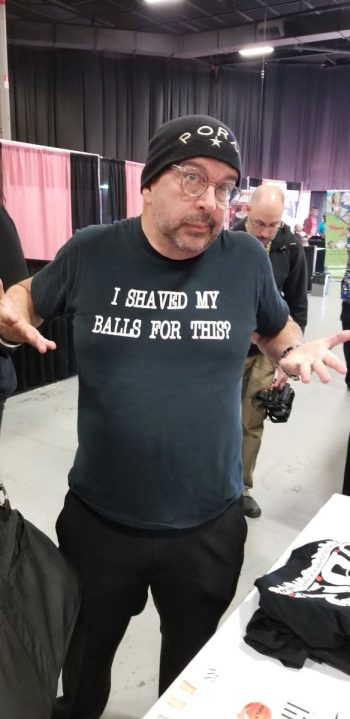 James wasn't happy with just throwing Misty out. He decided to call the cops on Misty, who had moved a few doors down, for smoking pot in the room.
Yea, James went and turned into ""Fa**ot Ass Chauncey"   None of you will get that, it's a Menace II Society reference, not me calling legendary NBA player Chauncey Billups a derogatory name.
The irony.
James and Misty at some point made up, but it looks like Misty not only wanted Holly in jail,  but dead as well.
I would think after recent events that the whole kill yourself thing would be non-existent.