A few weeks ago, the guy that runs Kussed.com flaked on 4 girls that had been booked for weeks..His excuse was he had to go to Singapore..   The booker claims he emailed each girl/agency to let them know he wasn't gonna be able to hold up his end.. Of course, not one girl got the email.
After we posted the blurb about him fucking the girls over he shut down his twitter and his site went offline
Today he showed back up: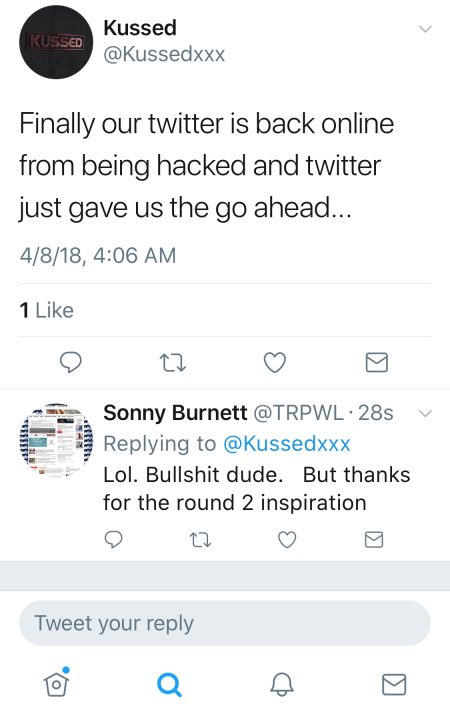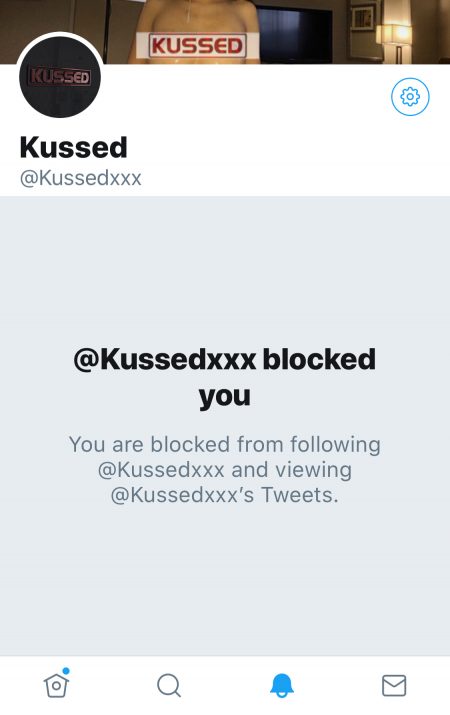 LOL So after he fucked over the female talent, his twitter was magically hacked and his site went offline??
If anyone of you decide to book with this fucking idiot, i'd get a deposit