Someone sent me this email vie email..
There's a guy working out of a shit hole studio in Hollywood who is scamming girls into shooting porn and not paying them.

He posts ads on SexyJobs among other sites to lure girls in claiming to work for "Double View Casting" which is his cover because they're located in London.  He goes by the name "Marc Winters".

He tells them they have to do a shoot in the morning and another one in the evening but they don't get paid until after the evening shoot.  They do the first shoot and then is nowhere to be found for the second shoot.

He has them provide their ID and sign a model release.  When he gets into a situation where he has to provide some kind of payment to the girl he writes them a fake check under "PVR Payment Services".

His studio is located at:
1617 N. El Centro Ave
Hollywood Ca.
90028
I'm told that check didn't clear.  A quick search of the routing number at the bottom of the check shows even that is fake..
Here's one of the ads he placed on Sexy Jobs: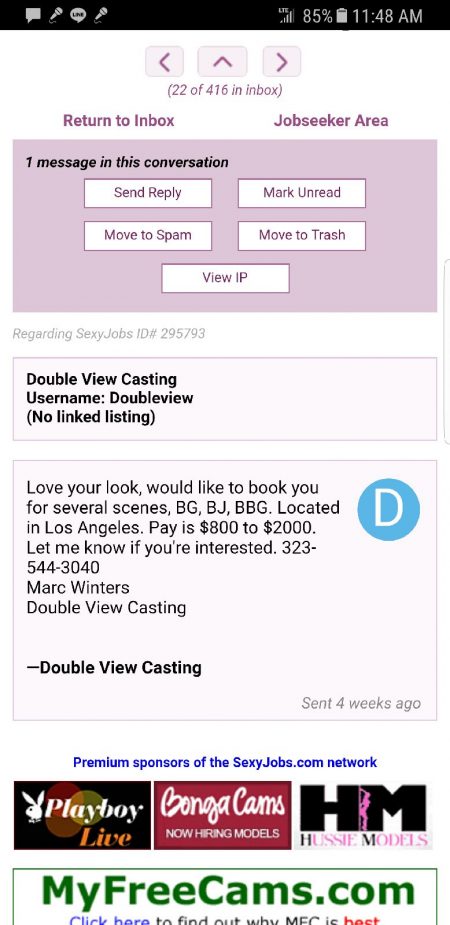 A picture of the studio he uses :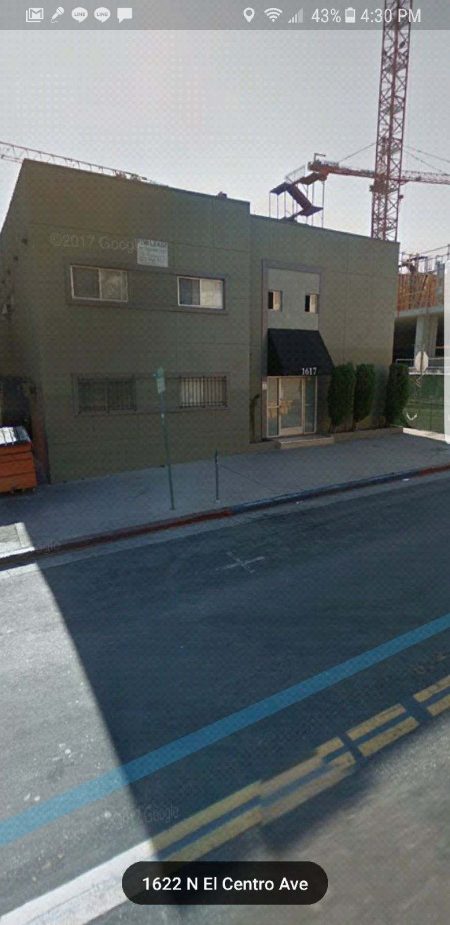 I told he drives a silver Lexus and sometimes goes by the nickname of "Drod" as well as the name Marc Winters.
I've reached out to the number provided in the ad but have to get a response.
The emailer provided a real name an picture and once I've confirmed, I will update this post..
UPDATE: 3 different girls have all ID'd Tyler Rodgers as the guy claiming to be Marc Winters