New York, NY, June 10, 2015–Alia Janine, the infamous porn star turned comedian will be embarking on an appearance tour in Chicago during the Exxxotica Expo weekend Thursday, June 11 through Saturday, June 13 and her schedule is as follows:
Thursday, June 11
Awkward Moments Podcast with Collin Bullock
Taped Interview
10am
Dating the Industry Documentary
Taped Interview
2pm
WSDI Chicago
www.WSDIChicago.com
The Blend with Steve Benz
Taped Interview to Air
8pm CT
Friday, June 12
The Mancow Show
Live, In-studio Interview
97.9 The Loop
7am CT
Kick Punch Stand Up
G Mart Comics 8pm CT
2641 N. Kedzie Avenue
Chicago, IL 60647
773-384-0400
https://www.facebook.com/kickpunchstandup
Saturday, June 13
Broadcasting live from the Exxxotica floor on Periscope
12pm-2pm
The Nasty Show
The Laugh Factory 10pm
3175 N. Broadway Street
Chicago, IL 60657
773-327-3175
http://www.laughfactory.com/clubs/chicago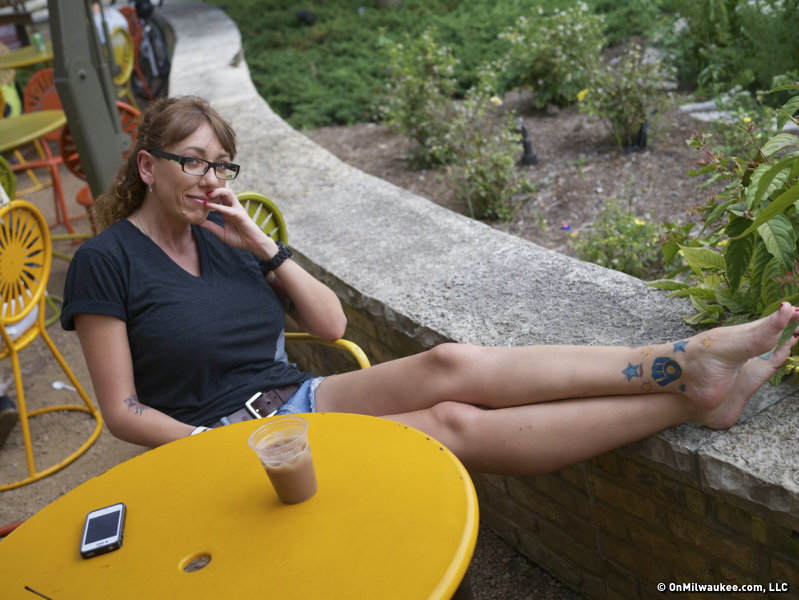 "I love Chicago! It's always been like a second home to me, so it will be great to get back! I'm looking forward to seeing some friends, doing some Chicago podcasts and radio shows, but I'm really excited to be doing some comedy there. Kick Punch Stand Up is one Chicago's best independent shows, and The Nasty Show is one of the Chicago Laugh Factory's most popular shows. I'm very grateful for all the wonderful people that have helped me, and for the opportunities to further expand my comedy."
Follow Alia Janine on Twitter at www.Twitter.com/thealiajanine and on her website www.aliajanine.com. You can find more about Alia's comedy shows at www.hardcorecomedyentertainment.com and at www.twitter.com/hardcorecomedy.
About Alia Janine:
Alia Janine was born and raised on the mean streets of Milwaukee, Wisconsin but currently lives between Los Angeles and New York City. For 10 years Alia was an adult entertainment performer; from feature dancer to adult model and actress, Alia did it all. During her time in the adult industry, Alia also dabbled in the mainstream side of entertainment where she can be found in featured films, cable movies, comedy sketches, news reports, books, and radio.
Alia retired from adult entertainment in 2012, and in 2013 she moved to New York City to pursue a career in comedy. To help her career, Alia had taken courses at UCB (Upright Citizen's Brigade), The Barrow Group, Manhattan Comedy School, and Rick Crom's Comedy School. Since her switch in careers, Alia has performed at some of the city's best comedy clubs including; The Stand, The Comedy Cellar, The UCB Theaters, Stand Up NY, New York Comedy Club, and Gotham Comedy Club. She has had the privilege of performing with some of today's hottest comedians like; Dave Attell, Jay Oakerson, Christian Finnegan, Monroe Martin, Brody Stevens, Yannis Pappas, Jay Pharoah, Brian Redban, Duncan Trussell, and Sam Tripoli.
Alia has delighted her fans by appearing on many popular national shows including Sirius XM's Sway in the Morning, The Jason Ellis Show, The Judith Regan Show, Derek and Romaine, The Jay Thomas show, and My Wife Hates Me hosted by comedians Rich Vos and Bonnie MacFarlane. Likewise, she has appeared on many popular podcasts including, The Legion of Skanks, Two White guys, The SDR Show, You Know What Dude, and The Anthony Cumia Show. She has been featured on hip-hop star 50 Cent's website www.thisis50.com, www.HuffingtonPost.com, and www.vice.com. She has also written blogs and appeared on the comedy website www.laughspin.com and www.thedailydot.com.
Alia started her own comedy production company in 2015 justly called, Hardcore Comedy Entertainment™. Her company produces the shows; Cutthroat Comedy Hour, The Hardcore Comedy Show, Skool'd Comedy, and Whormones™ Comedy at different clubs throughout New York City, as well as travels with them. Furthermore, Alia also owns her own podcast network called The Misfits Network. Her network helps the talented underdogs in podcasting get noticed in a tough market.
Alia is also an Undergrad pursuing a degree in Psychology online. She has been inducted into numerous national and international honor societies, pushing herself to succeed in many different areas.