Sexy Starlet Signs With XXX Star PR
Beverly Hills – It's a holiday season filled with cheer for the sinful and sexy starlet Ashley Sinclair with her latest video release and recent signing with the adult industry publicity firm, XXX Star PR.
On Tuesday, December 1st, Ashley's latest release hit the web, a Fembot Webcam Girl video that follows the story of Ashley launching a Fembot replica of herself to assist in easing her overwhelming workload. The only problem, however; is that the prototype is desperately in need of intensive beta testing, and when turned on, the sexy robot malfunctions, as her screaming orgasms cause the system to overheat and lead to a dangerous radiation leak! To find out what happens next, fans can watch the video in it's entirely at ClubSinful.com, as well as EverythingAshley.com.
Ashley is also excited to announce she has recently signed with the adult industry publicity firm, XXX Star PR, and believes this will provide both fans and clients with even more great opportunities to get up-close and personal with the star in the moving forward.
"Adding XXX Star PR to the close knit team that manages the Ashley Sinclair, Club Sinful, & My Secret Payment brands for 2016 is new direction for me," Ashley stated. "I believe making this move will serve my fans and clients well in the new year!"
Stay up-to-date on all things Ashley in real-time by following her on Twitter, or fulfill her holiday wishes by spoiling her with an item from her Wishlist!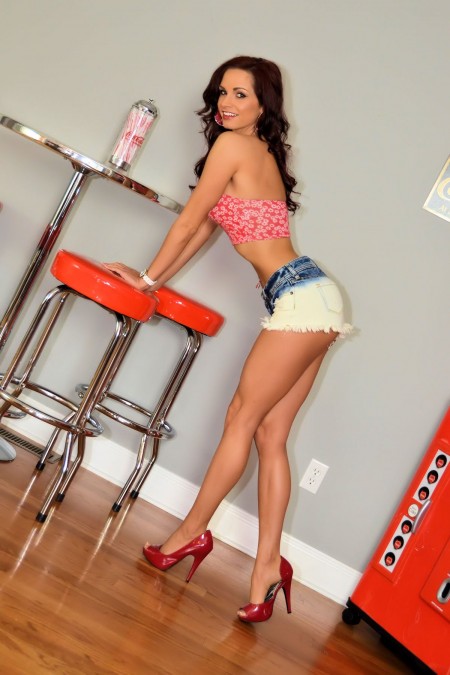 For fans that simply can't get enough of Ashley, you can buy Skype shows, order customs, purchase a pair of her panties, and much more on BookAshley.com!
More information on the stunning starlet can be found here.
PR for Ashley is exclusively provided through XXX Star PR. Follow us on Twitter @XXXStarPR or visit our official website, xxxstarpr.com.  For interview requests or media inquires, please e-mail XXXStarPR@Gmail.com.