Giving Cammers, Models and Adult Stars the Opportunity to Keep More Money
VENICE, CA – While the adult movie industry is still struggling to make a transition into the digital age, there are others who have had enormous success without having any attachment whatsoever to the Porn Valley wing of the industry.
While Ashley Sinclair has done a handful of scenes for some of the big adult industry producers, where she has really made her name – and her money – is working for herself. She's wildly popular as a cammer, doing hundreds of cam shows a month, she is perhaps the most prolific producer of custom videos on the continent, and she has a wildly popular website and her inventiveness and business smarts are allowing her to branch out in ways that give other would-be performers the opportunity to get in on some of the same things.
She has just released beta sites for a new company she's started called My Secret Payment. It allows cam girls, fetish models and porn girls to accept payments for things such as Skype shows, custom videos, tips, merchandise and more.
"My Secret Payment allows them to keep most of the money while building their brand instead of another company's brand," Ashley said. "This is one reason why I make double or triple what other girls providing the same service. It has a synergistic effect. Not only am I investing my time into building my brand that will last – whereas working for a cam company just builds their brand and has people returning to their site – but I also don't have to pay them 50% of the profit plus transaction fees."
Ashley has been consulting newcomers and veterans on how to succeed in this new era of online adult entertainment. Indeed, her success is on the lips of many of Porn Valley's biggest stars, many of whom are wondering how they can branch into some of the same areas she has mastered.
"I'm talking to them about how to build their brand, keep most of the money and develop a following," Ashley said. "If they are smart about what they are doing they can do really well. Traditional adult stars aren't making what they were even just a few years ago, but there are things they can do that weren't available just a few years ago as well. I don't think there have ever been more opportunities than there are today."
Two of Ashley's clients are Dava Foxx (www.PayDavaFoxx.com) and Kimber Lee (www.PayKimberLee.com), each now boasting simple, straightforward options to make payment.
"I believe the more simple it is for the client the better," Ashley said. "They just want to interact with their favorites. A one-stop page with their options has been a winner for me and I've tested everything!"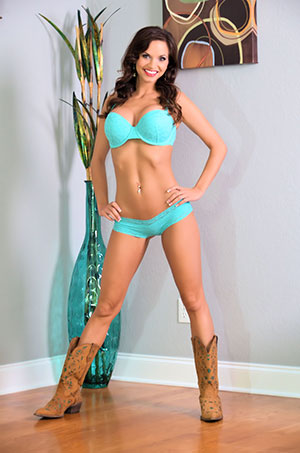 The Twitter for Ashley's new company is @MySecretPayment and the website is www.MySecretPayment.com (this is a beta site – still a work in progress).
Ashley was recently named Sexiest Adult Starlet at the Alt Awards and Crossover Performer of the Year at the 2015 Cammy Awards last month. She will be in Los Angeles later this month.
Fans can now text Ashley – including pics and text messages – at Dream Lover. Go to http://www.dreamlover.com/ashleysinclair to connect with her.
Catch her cam shows 9 pm to 3 am ET nightly (and a free show every month!) on http://iamashleysinclair.com, and contact her for private shows via Skype and to fulfill fantasies with personalized videos (go to www.bookashley.com). She's also available on Verified Call (https://verifiedcall.com/profiles/AshleySinclair) for fans who want to chat with her. She is also available to shoot custom videos. For a free preview of what that can look like go to www.ClubSinful.com. Her adult toy store can be found at www.ashleysadultstore.com.
Ashley produces custom fetish content where the fan is the director. Contact AshleySinclairProductions@gmail.com for information.
Check out her websites, www.ashleyandfriends.com and http://clubsinful.com.
For everything Ashley go to http://risingstarpr.com/news/?page_id=7451. For up-to-the-second updates, follow Ashley on Twitter (@AshleySinclair0).