I find it hard to believe that Christina Parreira could be arrested for domestic abuse..She's well known for her calm and cool demeanor..rarely one to express anger shes the poster child for successful anger management..
This tweet struck me as odd since a few weeks before she was gonna use her considerable power to keep from going to AVN..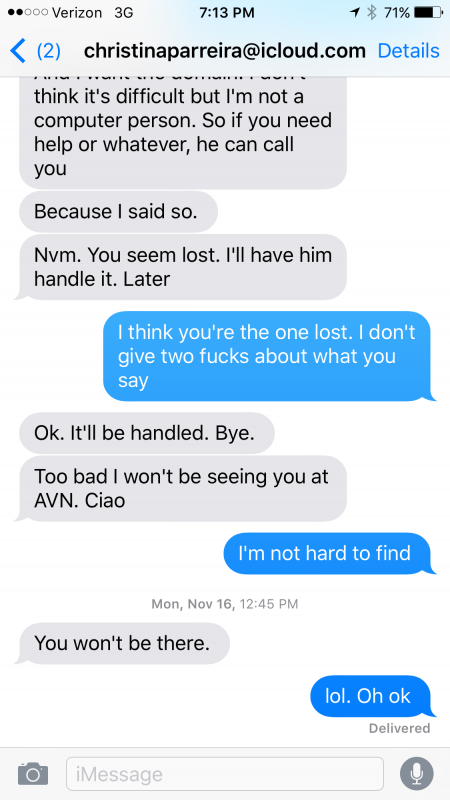 Powerful stuff..
It seems that in the last 48 hours, this calm cool powerful person who claims to have the greatest life ever went to jail for assaulting a loved one.  I wont name the person as we here at TRPWL like to protect the victims of domestic violence..Ive seen a picture of the victim, its much to graphic for this porn site…
I can only imagine how this arrest went down…Cops show up, see the bloodied victim and place Christina Parreira in cuffs, she starts screaming, "Don't you know who I am? Im a sex worker who goes to school, im powerful dammit".."You fags cant lock me, ill make it so you never go to AVN again"
This would be the second or maybe even 3rd arrest for Christina Parreira.