COLONIE – A well-known area strip club will soon re-open with a unique distinction.
DiCarlo's Gentlemen's Club has been an institution on Central Avenue in Colonie for decades.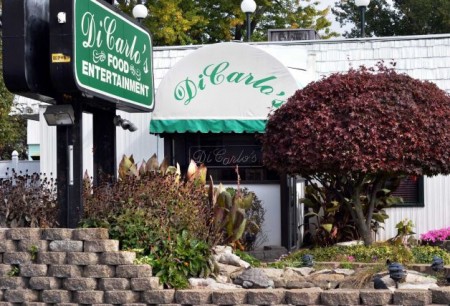 It's currently shut down for renovations, but when it reopens next month, there will still be ladies dancing on stage, and there will be ladies serving drinks, but there will also be ladies in the business office, calling the shots.
Overseeing the brisk business at McGeary's in downtown Albany, Tess Collins is well known in the Capital Region bar and restaurant industry.
When topless dancers return to DiCarlo's Gentlemen's Club in Colonie next month after its brief renovation, Collins will be calling the shots, overseeing a business that showcases women, caters to men, and has been male dominated forever.
It turns out, the brains behind the new operation, the top four planners, designers, and managers on Team DiCarlo are women."
"All the women involved really wanted to do it so they're all better than I am in certain areas, so we became a team and as a team I think that we have a good balance of people with skills," remarked Collins.
Among the people lending their skills will be Shahila Abbasi, who will supervise the kitchen, the DJs, and the dancers.
"It's very interesting how it's all women doing this," said Abbasi "It's kind of like a 'man's world' and now you got four very strong women taking over. It's very nice to see."
Both women happen to have been close friends with Sal DiCarlo, DiCarlo's original owner, who passed away two years ago.
Both women share their love and respect for DiCarlo and want to see his legacy carried on."
"Well, Sal DiCarlo treated everybody with respect. He was a gentleman," recalled Collins.
"Sal DiCarlo has a huge name. He's kind of the Albany Hugh Hef(fner) and we're just basically trying to keep it that way," said Abbassi.
To keep things that way, the classy DiCarlo way, as the women like to put it, patrons will see more creativity.
"I think we're going to have a lot more burlesque shows. It's not only going to be about its being a strip club and a topless bar. I think there's going to be a lot more different diversity," explained Abbasi.
"We're going to put booths in and we'll have chandeliers. It'll look different physically but I still think it'll have the same energy that DiCarlo's had which was very nice energy about it," assured Collins.
Across America, there are roughly 3,000 strip clubs.
It's believed that only a handful are owned and operated by women.
DiCarlo's reopens next month.
Source