Ofcom (regulator for the UK communications industries) has received six complaints after a lesbian kiss featured in Saturday night's Doctor Who episode, "Deep Breath".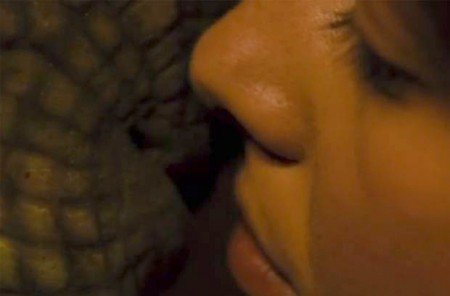 Weird lesbian-lizard perv trip
The BBC sci-fi drama came under fire from some fans for the "inappropriate" moment between lizard-woman Madame Vastra and her human wife Jenny Flint that aired to seven million viewers.
Although the Victorian London couple, portrayed by Neve McIntosh and Catrin Stewart, have appeared as lovers for three years, their first on-screen kiss sparked some people to attack what they saw as a "blatant gay agenda".
The moment came about when Jenny holds her breath to escape clockwork droids who can sense humans by their exhalations. As she struggles to breathe, Madame Vastra helps keep her alive with her own oxygen.