HIV prevalence among Injection Drug Users (IDUs) is 22 percent with new infections occurring at a high rate despite harm reduction services, the findings of a HIV prevention programme said Wednesday. The AVHI programme further stated that majority of the IDUs were not aware that they were HIV positive until they were tested as part of the programme.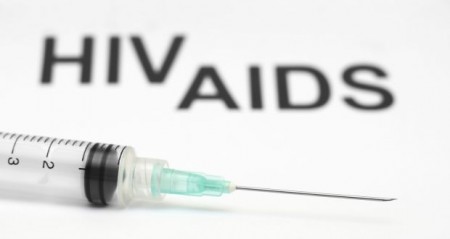 Avina Sarna, country director, Population Council said that while India has seen a decrease in HIV prevalence, the IDU population is 'hidden and extremely vulnerable' and has very high prevalence of new infections. 'This is a population we cannot ignore. They have multiple infections, HIV, Hepatitis B and C which is spread from them to their partners onward to children. So it needs a constant effort, and we need to re look at where its going, and see how we can motivate these people to take up the services,' Sarna told . AVHI was implemented by the Population Council in collaboration with the Sahara Center for Residential Care and Rehabilitation for IDUs in the national capital, and evaluated the effectiveness of a HIV prevention programme in averting the infection among them. The programme's findings also suggest capacity building of IDUs to reduce unsafe injection practices. The launch of the findings comes a day prior to the International Day Against Drug Abuse and Illicit Trafficking (June 26). (Read: 12 diseases that affect people with HIV/AIDS)
'It is one-of-a-kind study because this is the only cohort study in south Asia to have such a large number of IDUs that we followed. In India, it is one of the first studies that has been done for incidence and one of the first projects to provide hepatitis vaccination to IDUs and look at the effectiveness of it,' Sarna stated. The AVHI programme provided over 7,300 HIV tests and needle syringe distribution to over 2,500 IDUs in addition to other harm reduction services. The areas where the programme was implemented are Bawana, Seelampur, Daryaganj, Gokulpuri and Jahangirpuri. 'The areas were chosen on the basis of the prevalence of the IDU population there. These areas are the ones where we have a higher number of IDUs, and that's how these areas were selected,' Sarna said explaining the reason behind shortlisting the areas. Sarna said that it is essential to focus on the mental health of IDUs and also to empower and strengthen them.
The project also found that wives and regular female partners of male IDUs lacked understanding of their own risk for HIV and other sexually transmitted infections associated with their partner's drug injection habit. Speaking on the topic, Vartika Sharma, programme officer, Population Council said that there is an urgent need for HIV prevention programmes to reach out to the female partners of male IDUs to provide correct and comprehensive information on prevention and other infections. (Read: 11 things about HIV/AIDS you didn't know)
Read more…