For the past month Ive been randomly checking the Union scam site for officer updates.  Of course according to the website the vote count will be done live on May 30th..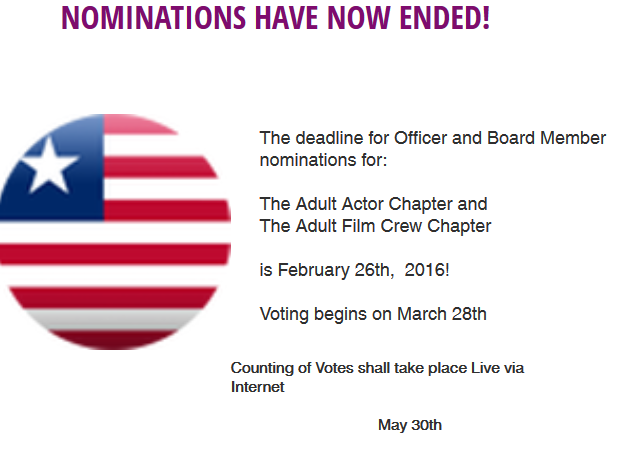 However, there are already officers board members in place..In fact, over 10 people have titles.. Oddly, there are only about 20 members..  I doubt those 20 members paid the $600 initiation fee though..Maybe my calendar is all fucked up and its already June..
Guess who the Vice Pres is??   Guess?  If you guessed Phyllisha Anne's 22 year old daughter you are correct.  Now, I have no clue who her daughter is, or what qualifications she has. Maybe she graduated with a degree in Unions from a prestigious University, or maybe she's an AVN nominated star with a firm grasp on what will help other adult talent, possibly she's a minor league baseball player and this is just a side gig. One thing is certain, if she wasn't qualified there's NO way her MOM would of placed her in that position on MAY 30th after the votes had been counted live on the inter-webs.. Yea read that last sentence over and over until it makes sense.
I'll give credit to Phyllisha Anne, at least she's keeping the money in the family.
Im also happy so report that the Union is making great strides. Someone even sent me a screen of a forum they have. Its crazy how much they seem to be getting done
One guy has some very pressing concerns about condoms, working conditions and spelling:

Yea, man, i can see everyone lining up now with the $600 cash.  That's 600 well spent, and after all, according to The Union, you were just gonna spend that money on drugs and purses..Why not let Amber and the rest of the board use it for drugs instead?  Thats called paying it forward..
Union Watch 2016, A TRPWL Production