My job as the non-gay non-Jew leader of the Gay Jew mafia sometimes entails me putting 2 and 2 together to come up with 4. Unlike the lesser sites, I don't need to make up ridiculous stories about Hillary Clinton and AVN in some sad 'I'm no longer relevant' way of getting a few linkbacks and maybe a reader not named M Harris.
Early this morning, one of my sources at the Kremlin reached out. In between data-mining and sleeping with Diane Duke, he noticed a trend and sent me the following email. I've translated it as I'm fluent in not only slang, but Russian as well:
HEY FAGGOT, I ALWAYS WIN POW BOOM BANG
My bad, that was from Donny.
This is the email from my Russian source:
Hello Comrade, I hope this email reaches you before your fantasy baseball draft. I write you in hopes you will locate Dasha Madera, you know him as Rick Madrid. Finding him is vital to the future of mother Russia. Last year Putin decided to invest all of Russia's money into a stock purchase, he chose Twitter (TWTR). All was well until around November of last year, when the stock price started to fall. After an extensive investigation we came up with the "Rick Madrid Effect." As of today there are 645,750,000 active registered Twitter users, compare that to when Rick Madrid was actively online, 908,890,103 twitter accounts. When Rick left Twitter so did 263,140,103 accounts belonging to him, this drove down the stock price and bankrupt my country. Please find him.
First thing any award winning journalist does when given a lead is cardio. There's nothing like trying to use an elliptical machine while you simultaneously check the Alexa rankings for all the porn blogs. But that's a story for another day.
After some cardio and Boston Legal, I pulled the 6 month Twitter stock numbers and much to my surprise, my anonymous Russian source Nevskoe Tinkoff was right: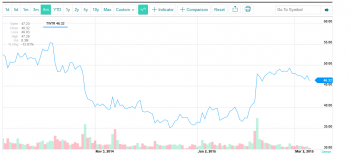 The Twitter stock price was doing well back then. When Rick Madrid started deleting his troll accounts the price started to fall. Since Madrid's been off Twitter the stock has yet to recover.
What if Twitter goes away? Not only will Russia's economy fail, but they may build another wall and ruin Reagan's legacy. Not only that, but no Twitter means no more random hairy vagina shots. I can't have this.
WE MUST FIND THIS MAN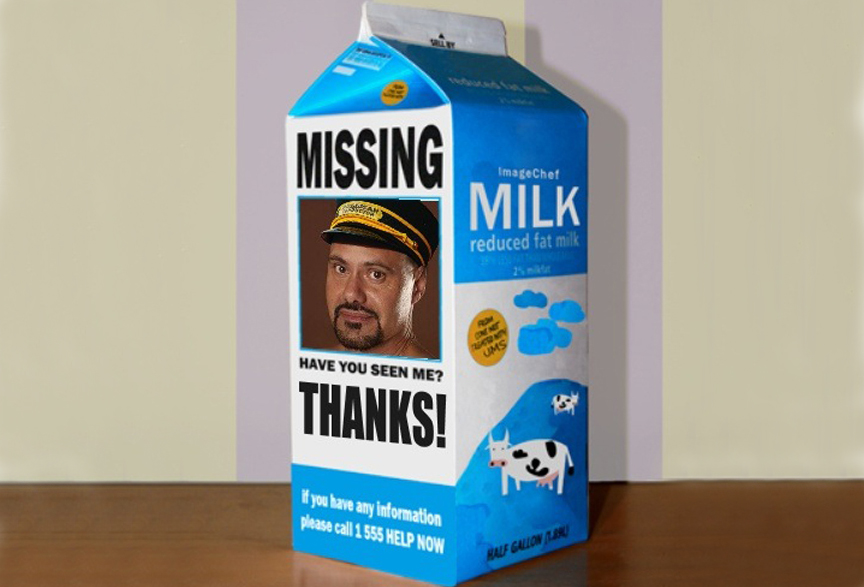 He was last seen in this dumpster behind the Burbank airport.