LOS ANGELES—Naughty lifestyle expert and author of Naughty Girl's Guide to Los Angeles and the forthcoming Naughty Girl's Guide to Las Vegas Sienna Sinclaire is set to host another one of her spectacle events, a Naked Tiki Pool Party on Saturday, Sept. 20, from 9 p.m. to 2 a.m. at a top secret location.
This is a play party with bedrooms, so guests are encouraged to come prepared for a lot of fun. Entertainment will include a DJ, hula dancer, hot fire guy, topless bartender, a sexy mermaid who will be performing and swimming in the pool with guests, and for the ladies, sexy Neptune. Also, Hawaiian tote bags will be given out to guests to put their clothes in and naughty prizes will be awarded to guests for naked limbo and more.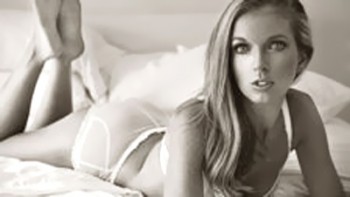 Although the theme is "nude," guests can come as they like—naked, topless or bikini, but must be clad in Tiki/Hawaiian attire.
"My events just keep getting naughtier and naughtier," said Sinclaire. "I can pretty much take any idea you give me and turn it naughty. This is one party where everyone who comes will be guaranteed to get lei'd!"
The house is very roomy with large patios, pool and hot tub, a Moroccan room for getting naughty, a game room with a pool table and much more for exploration.
For more information and to purchase your swimming pass, visit Meetup.com/Naughty-Guide-to-Los-Angeles/events/202253192/.