Quasi-celebrity and sex tape star Tila Tequila is pregnant and expecting her first child, she revealed via Facebook on Friday, April 18.
"Surprise!! I'm 10 weeks pregnant!" the 32-year-old 'reality star' wrote. "I just couldn't hold it in any longer as this brings me so much joy and happiness to know that there is a baby Tila on the way!"
Tequila also shared a selfie of her growing baby bump.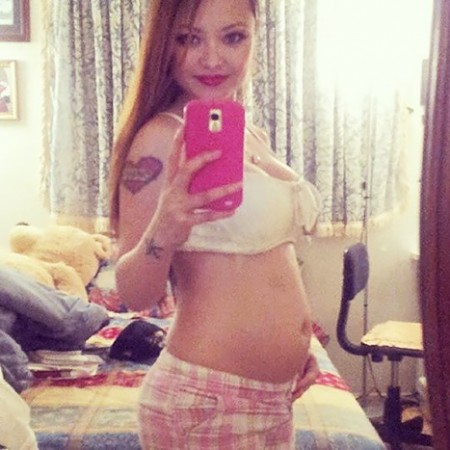 "May God bless my little bundle of joy on this Good Friday! Yayy!" she added. "I'm gonna be a Mommy! I Love you sooooo much little baby!!" The identity of the father is unknown at this time.
In April 2012, Tequila entered rehab after suffering a brain aneurysm caused by an accidental drug overdose. The following year, Tequila publicly expressed sympathy for Nazi leader Adolf Hitler.