Paisley Parker began shooting in the fall of 2014. A natural athlete, Paisley played soccer growing up and was very active training and riding horses. I personally feel you'll enjoy this brief chat with her.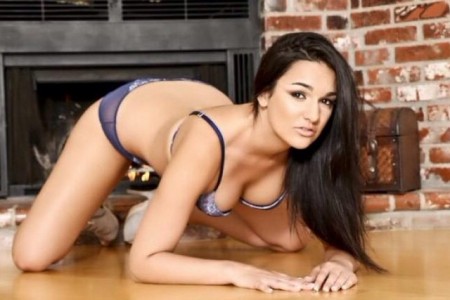 Why did you decide to do porn/how did you get into it?
I have always been a very sexual person and the proposition of joining the adult industry was very interesting to me, so I decided to go for it. I met with the owner of an amateur college girl site and he helped me from there. After that I met with the owner of ATMLA and they are who currently represent me.
What have you done so far?
I've shot about a dozen scenes so far. I have done solo, blow jobs, hand jobs, BG, GG, but not anal, double penetration or gangbang yet.
Where are you from?
I was born in upstate New York and then adopted at a very young age and I grew up in New Jersey. I also spent a good amount of time at a boarding school in Texas.  After turning 18 I traveled for a bit and eventually ended up in LA.
How did you pick your stage name?
I really wanted a cute unisex name so I originally had chosen the name Parker but after some discussion with my agents, we landed on the name Paisley Parker.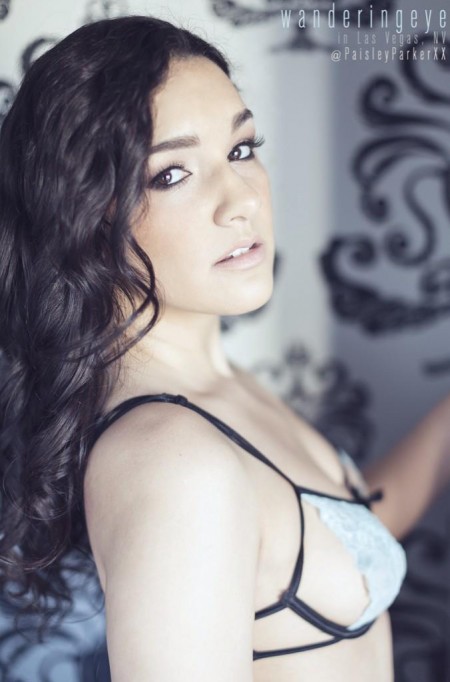 What is your To Do List?
I really want to try everything eventually since I love the sexual experience, but I do want to ease my way into it.
Who is on your To Do List?
It's such a long list that would be very tricky to cover. There are so many attractive people, especially girls that I would not have the chance to bang outside of porn. I love working with very dominant men as well as older men. I guess I've been very into the daddy fantasy lately.
How do you personally feel about boxed wine?
As I am 19 I will legally have to say "what is wine" wink wink
If you could have sex with any celebrity, who would you choose?

I would fuck Jared Leto pretty hard.
Where can your fans find you?
My Twitter is PaisleyParkerxx and my Instagram is Paisley_ParkerXX. I also do custom videos and sell panties and shoes, email me at PaisleyParkerxx@gmail.com. I have a Clips4Sale store as well.
Paisley can be booked through ATMLA.
Paisley Parker at FreeOnes