Stacy Sweet is one of a new crop of talent who entered the business recently, shooting her first scene on February 8. Lucille Ball once said "Once in his life, every man is entitled to fall madly in love with a gorgeous red head."  It might just be this redhead.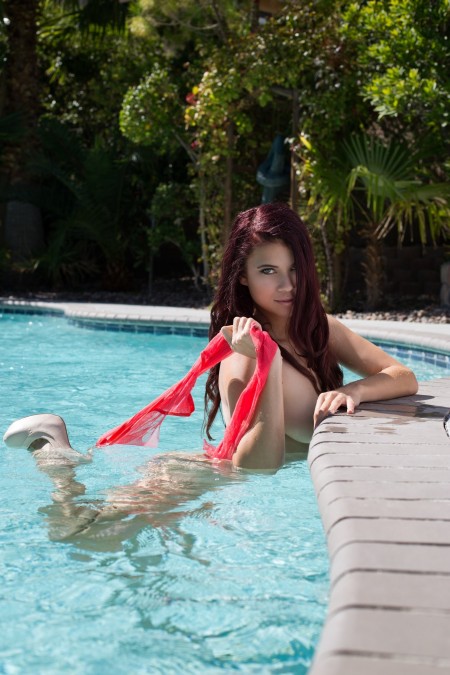 Why did you decide to do porn/how did you get into it?
I want to further explore my sexuality and fantasies. About a year ago I started webcamming and discovered that I love getting off to an audience, I can squirt and that I love anal. I felt as though porn was a natural progression for taking it to the next level. Plus, getting paid to express & explore my sexuality is just icing on the cake.
What have you done so far? 
I've shot for Bangbros, Reality Kings & Primal Fetish in Florida. So about 10 scenes.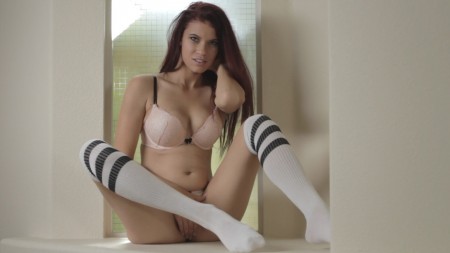 Where are you from?
The Midwest.
How did you pick your stage name?
I like alliteration & I wanted a boring normal sounding name since my real name is "so exotic" especially in the Midwest. I wanted something very girl next door.
What is your To Do List?
Eventually I want to do anal, DP and gang bangs, as this is what I enjoy watching and can't wait to be on the receiving end.
Who is on your To Do List?
I really want to be used by Johnny & Kissa Sins. God that would be hot! Other than that, I have a lot of fan girl crushes on a few women in the industry, but I'm a bit too embarrassed to say who.
If you could have sex with one celebrity, who would it be?
Rob Zombie & his hot ass wife Sheri Moon Zombie.
Where can your fans find you?
Twitter: @mystacysweet
Website: mystacysweet.com
Webcam site: Myfreecams.com/#StacySweet
Wishlist: http://amzn.com/w/29GXKANHLLCSB
Stacy can be booked through 101 Modeling
I'd like to thank Stacy for doing this. You won't have to wait too long for the next Spotlight. Now what are you doing still reading this? Go follow her.