It's been awhile since Kevin has graced the pages of TRPWL. It's not that his 4:15am meth ramblings on twitter about how hard he works have gone unnoticed, they have not. I've kinda of been focused on other things, like threatening & outing performers, as well as being banned from events:
Interestingly, none of those things are true..Well, I did out Bobbi for selling porn-star locations, but a quick read of that article doesn't include her real name..Go figure.
Banned from events?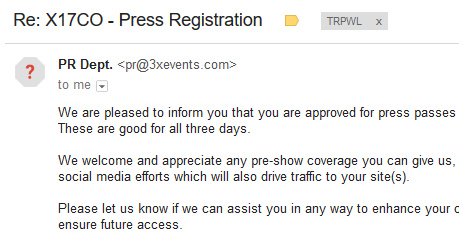 So, If TRPWL wasn't banned from Exxxotica or AVN, which industry event banned us?  Maybe it was the Urban X awards or the ever so popular and totally not fixed Inked awards.  Or maybe Bobbi should check HER sources..lol
TRPWL, what does that tweet have to do with Kevin attacking LGBT people from a models twitter?  Nothing really, other then a performer tweeted a link from the performer bashing industry banned website trpwl which prompted Bobbi, the chick who's been through 5 agencies in 18 months, to make that tweet.
Back to Kevin.
It's a well known fact that Kevin has access to all models twitters under the guise of promotion. And in all fairness, for the most part thats what he does. Until a few days ago when, using performer Erin Greys account, he sent out a series of tweets attacking Jiz Lee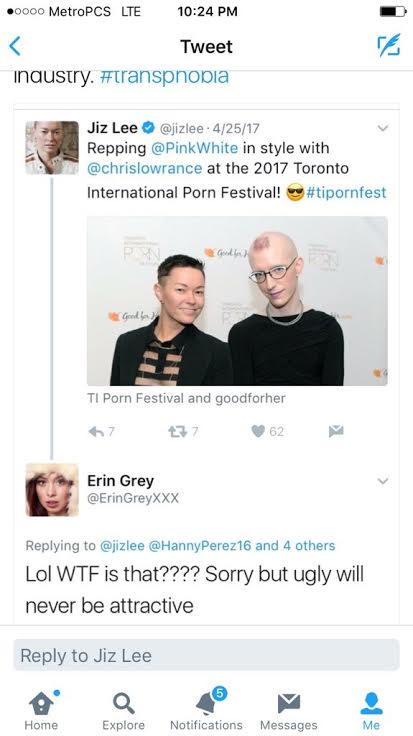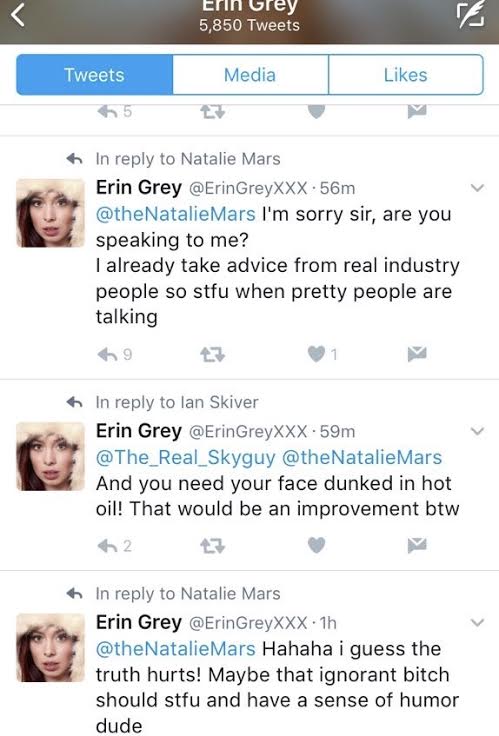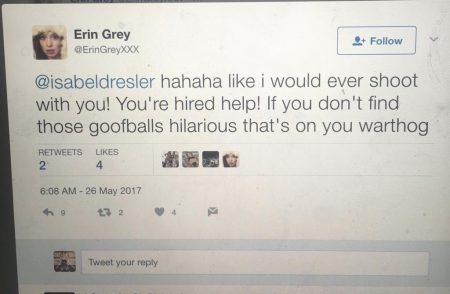 Kevin's always been a coward, after all this is the guy who threatened TRPWL, going as far as to say he ran all the parking garages in Vegas and there would be nowhere I could hide during AVN..Luckily for Kevin, I didn't hide and gave him ample opportunity to go gangster, he declined..Cuz he's a pussy.
So him bashing performers under someone elses twitter is not a surprise…
When I went to follow the now private account she had Glamour in her profile: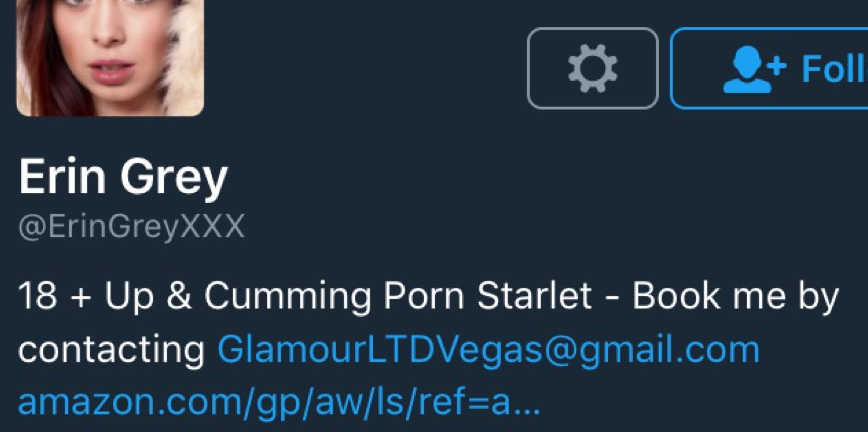 A couple hours later I went to see if they had allowed me access:
No more Glamour in the profile. To late Kevin..lol
And for the 100th time, Kevin IS NOT licensed and bonded in the State of California, and only holds a business licenses in Vegas..That means his contracts aren't LEGAL.
Soon FSC will have some info up on there site about which contracts are and aren't valid….Hopefully, that will save girls from paying buyout fees after getting stuck with an unlicensed agent.
Sure hope XRCO doesn't read this and ban TRPWL from their next industry event…
Gotta go, time to threaten a performer, if anyone sees Nick Boner tell him to meet me at the LA Coliseum at 3:15, make sure to tell him to come alone…