Cindi Spiegler aka Fake Doctor Cindi commentary:
Tuesday, I received a message directing me to take a look at a brand new sex toy. I'm always interested in the latest innovations in the field of devices used for sexual gratification. However, upon clicking the link I was completely appalled  by what I saw..
The Teddy Love Bear — a teddy bear that vibrates. I'm sure this will be a popular item at NAMBLA meetings and Garren Family Reunions.
I thought to myself, "Cindi, who would knowingly promote such a creepy and disturbing item?" And then I saw it, clear as day.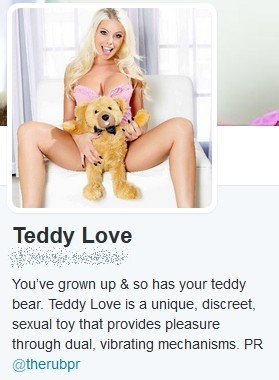 Erika Icon strikes again. You remember Erika don't you?
She's the one who told a little fib about turning down the chance to represent Belle Knox. She's the one promoting a semen flavoring pill that causes a person's throat to burn.
I personally feel any performer who endorses that product — such as Britney Amber — ought to be ashamed of themselves. What's next, a Teddy Ruxpin who reads stories straight out of Penthouse Letters?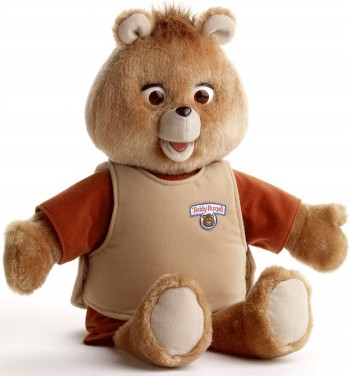 In closing, as I said on Tuesday, "Show me on the teddy bear where the teddy bear touched you."