Let's examine that statement. Katie Summers showed up in the adult business, became a pretty good porn talent. Got lots of work and made some good money.
She meets Rob Black and becomes involved with one failure after another…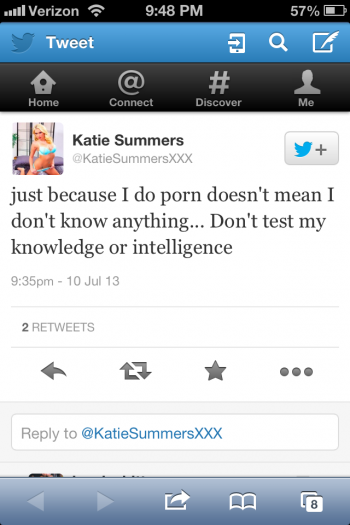 I feel bad for her. She's on Twitter basically begging top-tier talent to talk to her. One girl she tweeted, for whatever reason, emailed me to ask "what the fuck is wrong with her" and "doesn't she get it."
But whatever. Just because she does porn doesn't mean she doesn't know anything. lol
That's the sweetest thing..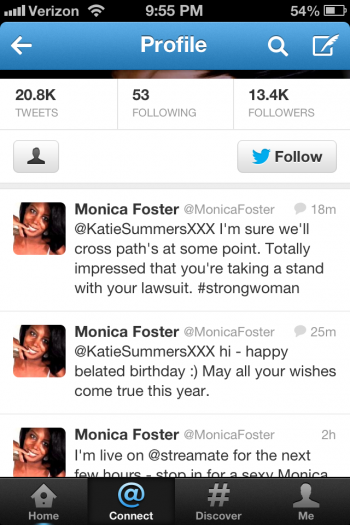 Katie, I understand that just because you do porn that doesn't mean you don't know anything. So I'm pretty sure you know that you're featured on Monica Foster's PORNSTAR HOOKER hate site. I guess, since you escort, technically Foster calling you a hooker would technically be accurate. And, who am I to stand in the way of you two.
Maybe she can add your link to your ad , but clear it with Rob first. Don't want you catching another beat down.
And Katie, I would never dream of testing your knowledge or intelligence… 🙂
UPDATE: It would seem one Miss Monica Foster is a fan of TRPWL..lol
This morning's screen shot…
…and a screen shot after this post went up

LMAO it seems tards will always be tards… Monica, thanks for making TRPWL the first thing you read every morning. Looks like Donny has competition for being my number 1 fan.