Last Friday, September 6th, we learned that a third adult performer had tested positive for HIV. Today, FSC's Performer Availability Screening Services (PASS) announced that "all performers who worked with Performer 3 have tested negative [for the] virus, which was identified before entering the performer pool by existing protocols."
Furthermore, according to three doctors from the PASS medical advisory board, "As with Cameron Bay and Rod Daily, all evidence points to private exposure." The FSC statement added:
"While the third performer's positive test is not linked to Mr. Daily or Ms. Bay in the workplace, we're investigating to see if there was possible personal contact and if other people who perform in the industry were exposed privately."
TRPWL has researched the question of whether the third performer may have had relevant "personal contact" with patients one and two.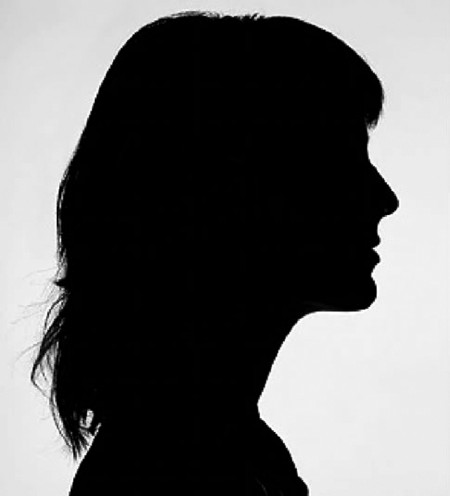 The third performer to test positive for HIV, like Cameron Bay, is an Arizona-based adult performer, relatively new to both professional (i.e., non-amateur) adult productions and the PASS testing system. This performer — identified with a feminine pronoun in today's official ATMLA statement — began her career as a dancer at gentleman's clubs in the Phoenix suburb of Tempe.
The third performer has also been a personal friend of both Bay and Bay's significant other, gay porn model Rod Daily, for some time. Sources in Arizona claim that Bay, this performer and Daily are former roommates in the Phoenix area, and some have suggested an intimate relationship between both women and Daily (although a sexual relationship has not been confirmed).
What we know for sure is that both Cameron and the third performer signed with performer turned agent Shy Love at adult talent agency ATMLA earlier this year. The troubled Bay, then still known as Cameron Adams, had told friends she was going to Los Angeles to work with Shy Love as far back as February 2012, and later ended up on Shy's roster with a brand new surname…
Might the third performer have joined ATMLA's roster based on Cameron's recommendation? (Shy Love departed ATMLA in July, after all these players had signed on.)
Porn Valley
The third performer, Cameron, and Las Vegas-based performer, Austin Lynn, stayed together at the L.A. area ATMLA model house, along with Maddison Hardy and other ATMLA talent, during July. The third performer, Cameron and Austin also hung out together off camera. Austin re-tested on Friday, September 6th, and posted her negative test on Twitter on Monday, September 9th.
The third performer has not shot much; she doesn't even have a profile on iafd.com yet. She worked as a MyFreeCams webcam performer, and shot solo striptease content for sites such as TeaseUm.com, up until the time she attended XBIZ Miami, last May. A male performer began teasing upcoming web content with the third performer via Twitter during the XBIZ show.
Then, this summer, the third performer booked several scenes in Los Angeles through ATMLA. Some of her known scenes include a girl/girl performance shot in early July, before she returned home to Arizona for the July 4th holiday.
After returning to Los Angeles, the third performer shot a boy/girl/girl scene with a female performer signed to ATMLA and the male performer who tweeted about her during XBIZ Miami, on or before July 17th. The performer also shot at least two scenes for a Kink-like sex and bondage site, whose dates of production are listed as July 22nd.
The third performer reportedly received her last clean PASS-conforming HIV test near the end of July. By July 31, when Cameron Bay was on her way to San Francisco for her shoot at Kink's Armory, the third performer was already back home in Arizona.
Rod Daily was in San Francisco when Cameron arrived, and reportedly he accompanied her to a clinic following her breast injury on the set of Public Disgrace. Daily shot a scene for Kink with a TS performer (using a condom) on August 1st, and then they each returned home on August 2nd — his destination was Scottsdale and she departed in Burbank, CA. Neither has given an account of their other activities in San Francisco, and Cameron did not tweet from July 30th (before the Kink scene) until the early morning hours of August 3rd (to thank Xander Corvus for an "awesome PD SCENE").
According to an interview Cameron gave in early September, she returned to the Los Angeles are, and then later flew alone to Arizona to see another doctor regarding the soft tissue injury to her breast.
When Rod  returned, the third performer was still in Arizona, and likely did not return to Los Angeles until the following week.
Cameron also tweeted an intriguing series of statements shortly after returning home:
The third performer returned to Los Angeles, and her final shoot reportedly occurred on August 8th — the date a photo was tweeted of her on set with another female performer.
After Cameron Bay's HIV + status was confirmed, the third performer tweeted about her friend's donation fund, which had been organized by ATMLA. She knew about Cameron's seroconversion, yet apparently did not test until last week (the first week of September) — which would imply that either she did not have any recent intimate contact with Cameron, or did not believe that her contact with her may have placed her at risk for HIV infection.
Some say the third performer tested last week in preparation for her return to Los Angeles, the date of which had been announced by ATMLA as September 8. However, on the morning of September 3rd, Rod Daily announced on Twitter that he was HIV+ (and implied he had known this for days). A few hours later, ATMLA indicated that the third performer's L.A. trip had been pushed a week — to September 15th.
More on this breaking story coming soon, exclusively on TRPWL.
Rod Daily Inaction Related to the Latest HIV Case?
Huffington Posts Cameron Bay Story Is An Embarrassment
Special thanks to Bosco for his enormous help with research, and Taryn Thomas, our powerhouse in the Phoenix Valley.